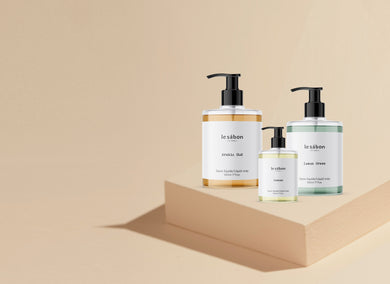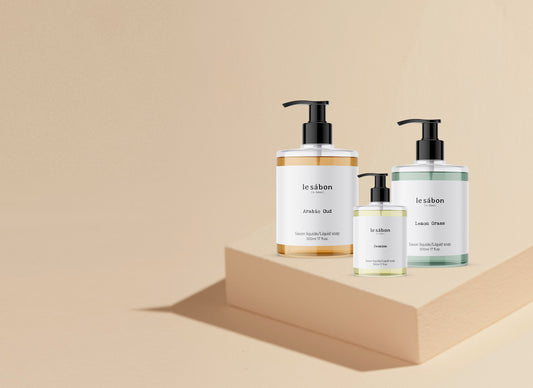 Premium Liquid Soap
Made With Love And Passion
in UAE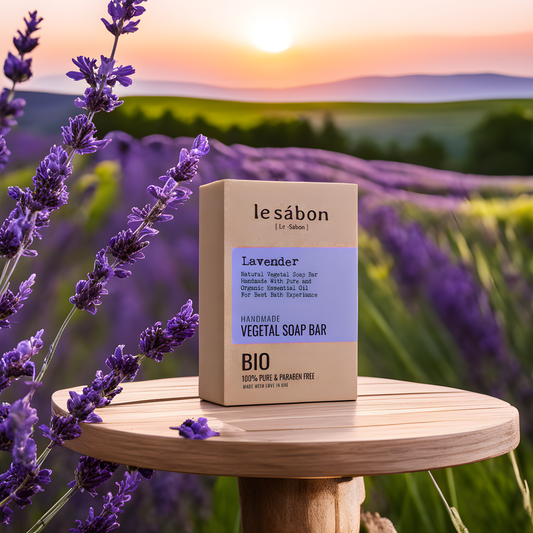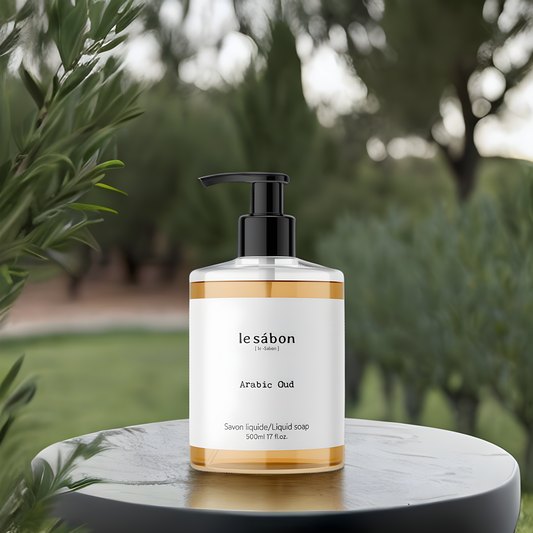 Introducing LE Sabon, the ultimate home spa experience. Designed to help you relax and indulge in moments that soothe the mind and nourish the body
SHOP NOW
Our Principles
Made in UAE Le Sabon products are researched, developed and made in UAE.
Le Sabon is 100% Local owned and produce their products locally. Le Sabon work with and support local business and community. Where possible Le Sabon use
local UAE ingredients.
Different by Nature All Le Sabon products contain powerful
botanicals, natural plant extracts and pure essential oils that are free from
synthetic fragrances, glycols, parabens and mineral oils. Le Sabon formulations
are plant rich and natural.
Earth Friendly Every product within the Le Sabon range is packaged in
recyclable or reusable packaging. Le Sabon bottles are made from 100%
recyclable plastics and boxes. Le Sabon don't test their products on animals.
Every Le Sabon Liquid Soap bottle is meticulously crafted to deliver a soothing and enriching cleansing experience for your skin. The delicate blend of ingredients ensures a gentle touch while effectively nourishing your skin. it imparts an exquisite touch, leaving behind a subtle and enduring fragrance that embraces you with a sense of refined elegance.
SHOP NOW